Hello!  Thank you for checking out my blog. Here's my 2020 update on new products.
Although the COVID-19 pandemic brought many challenges home and financial challenges, the Fproduct studio was able to stay operational. Fabrice Covelli would bike to his studio and work alone; as a result, he was able to add new designs to his growing product line.
Fabrice applied his "mold making magic" to create a new series of hand-cast concrete "Planture."  Each new Planture has a unique texture and exquisite surface finish.
One special design, which stems from Fabrice's fine art (please see "Ode to our Planet") symbolizes his longstanding commitment to fighting to protect the environment and our beautiful planet.  This design, entitled  "Save our green Planet please" is a gentle plea for environmental action.
And because this focus should be global, Fproduct is proud to donate 5% of all Planture items purchased to an organization that is actively re-planting millions of trees and restoring bio-diversity around the world: www.treesisters.org.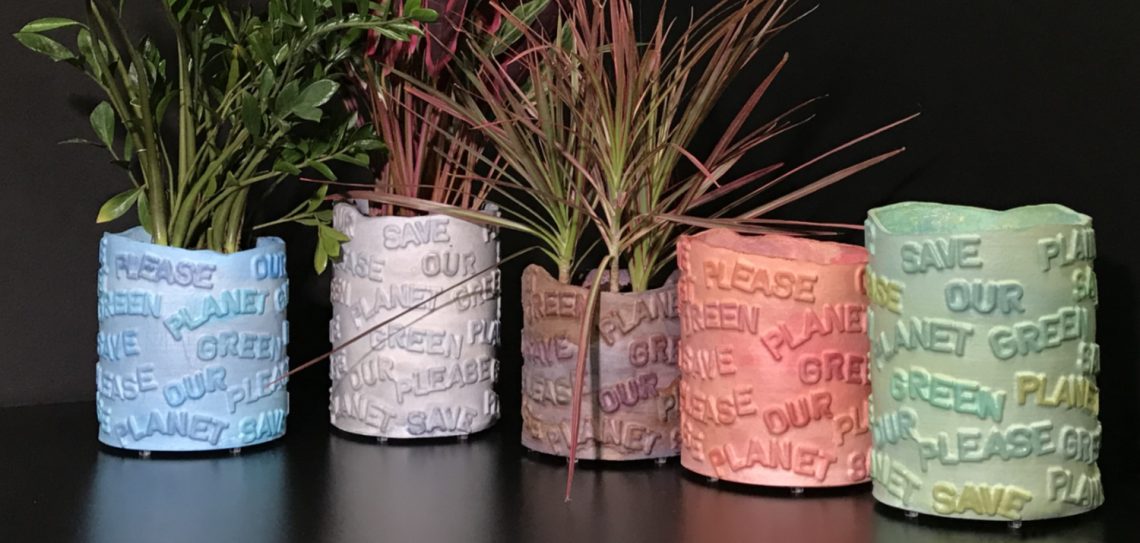 We can all help save our green planet, please.  Thank you!